About us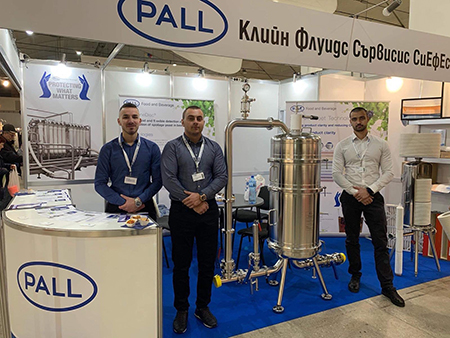 Clean Fluids Services CFS Ltd. Is founded in 2002 as a distributer of leading European manufacturers in the field of filtration.
In 2012 the company invested in modern automatic production equipment for industrial filtration. Industrial filtration is fast becoming a major of Clean Fluids Services.
In 2016 the production capacity has been expanded and new production facilities have been built in the field of air filtration, making CFS a leading manufacturer of industrial and air (pocket and panel) filters in the Republic of Bulgaria.
From the beginning of 2019 CFS is a distributor of the American corporation PALL F&B, leader in process filtration for the food industry.
In the same year, the company became an exclusive partner of the AAF International.
Thanks to the highly qualified young and ambitious team, it has become a company offering complete solutions in all areas of filtration.